How to style a T-shirt in different ways
by Merle Van Wieringen
May 11, 2020
---
We all know MCO sucks and you can't really do much at home except for the usual routine - wake up, eat, watch Netflix, etc. Why not we switch it up and play dress-up? It could come in handy whenever we have to go out for a quick grocery run 😉 We took the time to list out several ways to style a T-shirt. They are both the easiest items of clothing to have in your closet and the hardest to wear. Putting on your favorite t-shirt is a quick and convenient way to prepare for anything a day can offer. Although you often combine t-shirts with jeans, there are so many other kinds of ways you could style your favorite t-shirt.
1. Combine with a high-waisted bottom
Whatever you wear, pants, skirts, shorts or other kinds of bottoms, high-waist is very popular these days. You can keep your outfit very casual and classic by tucking your t-shirt into your jeans and throw on some cool sneakers underneath. But do not hesitate to think further than that, combine it with cool shorts or a trendy skirt.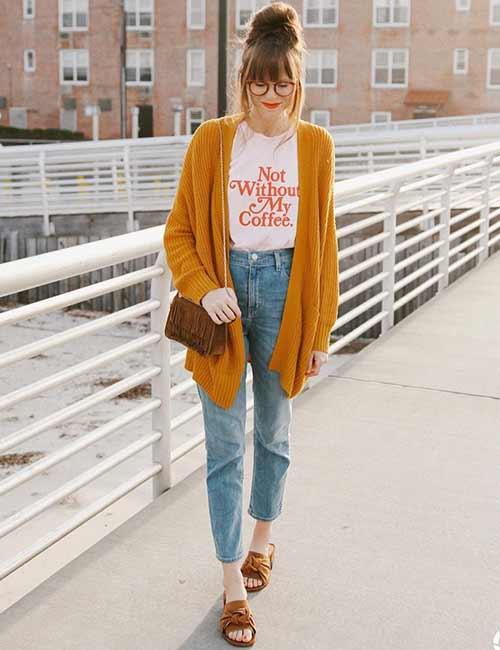 2. Style it together with a jacket
We got some tips for the guys as well! Layering is super handy during the different seasons, such as spring and autumn, or if you live in a country where the temperature is fairly constant if you're not sure if it's going to rain that day. In addition, wearing a cool cardigan, flannel or chambray button-up over your t-shirt is as well nice as fashionable. Are you going to a formal event? Then match your t-shirt with a nice blazer.
3. Tie up!
I don't think I need to tell you that oversized clothing is hot and hip these days. An oversized t-shirt is extremely popular, especially when the temperature is a bit higher. If you want something different than that, try to be creative with your t-shirt. Grab a pair of scissors and cut two slits at the front of your t-shirt so you can tie these two pieces together. If you prefer a beachy look and don't want to tinker with your tee, try making a button with the extra space of your t-shirt.
4. Add accessories to make your t-shirt shine
There are many easy ways to make your t-shirt shine if you combine it with a cool accessory such as sneakers or heels, a striking necklace, or a cool cap or hat. Carrying a bag is of course also a way to style your t-shirt in a fun way.
While t-shirts are primarily seen as a casual piece of clothing, there are many ways to turn them into any occasion or dress code. Great right? You don't really need to buy expensive clothes to look fashionable - you just need to know how to style it right. You can also find even more ideas for styling your t-shirt on Google, Pinterest, Cosmopolitan etc. Get creative and dress up that tee!